2020-12-01
A Recession Does Not Equal a Housing Crisis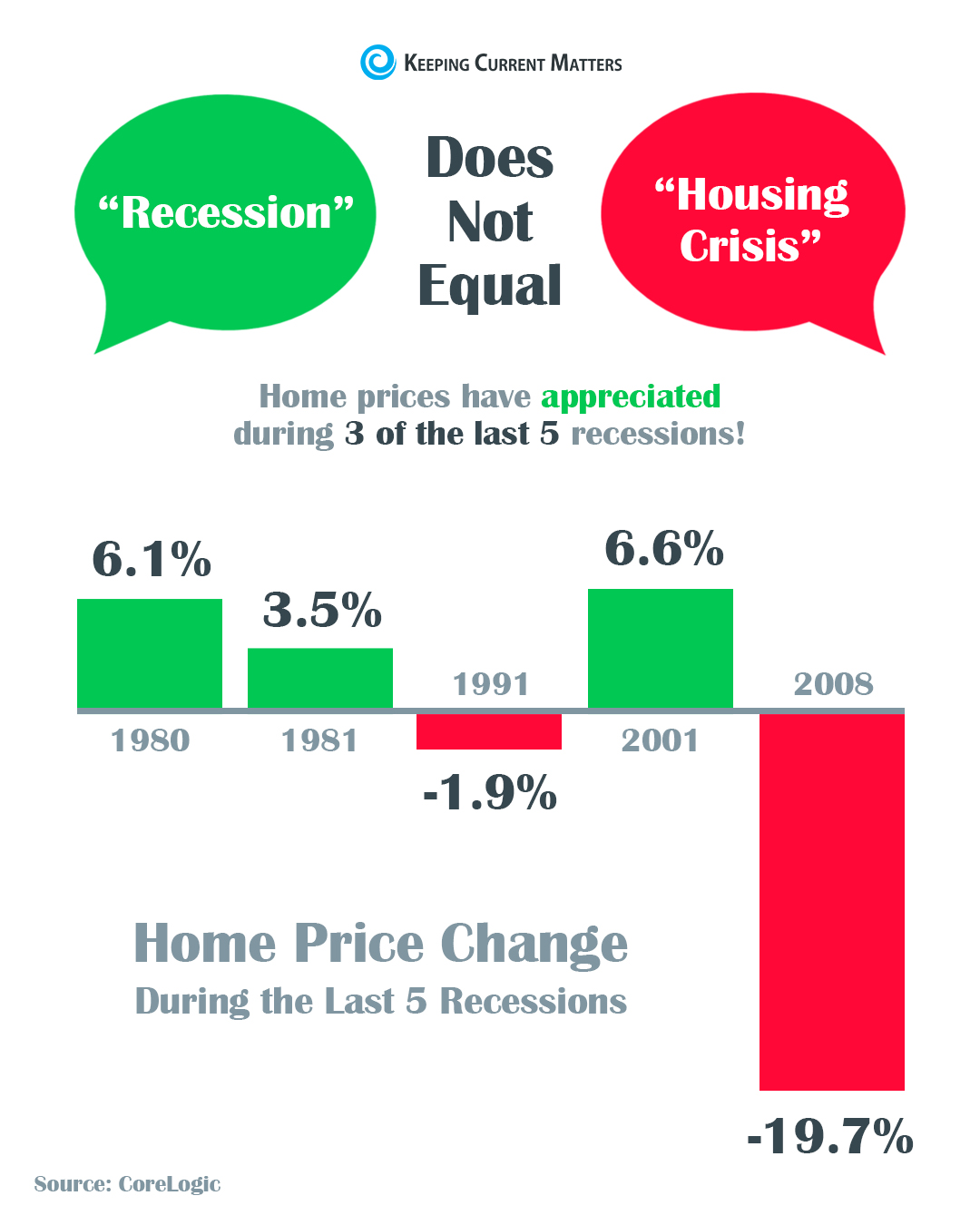 Subscribe to RSS Feed
Welcome to our Blog!
2021-01-14
Will Forbearance Plans Lead to a Tsunami of Foreclosures?
2021-01-14
Jump-Start Your Credit: Begin With a Free Credit Score
2021-01-07
Preparing your home for the spring homebuying season
2020-12-09
Are Home Prices Headed Toward Bubble Territory?
2020-12-07
Market Movement Week of December 6th
2020-12-01
A Recession Does Not Equal a Housing Crisis
2020-11-23
Market Movement - Week of Nov. 23
2020-11-20
The Debt Payoff Method That Can Help Your Credit, Too
2020-11-20
Episode 1 - Al & Hal @ The Round Table - Can you buy or sell real estate during a pandemic lockdown?
2020-11-19
Will Mortgage Rates Remain Low Next Year?
2020-11-19
Covid: Are we heading back into a full lockdown?
2020-11-17
3 GRAPHS THAT PROVE WE'RE NOT HEADED FOR A FORECLOSURE CRISIS
2020-11-17
Homes for Sale Are Rapidly Disappearing
2020-11-16
Market Movement
2020-11-12
Federal Open Market Committee (FOMC) Meeting Update
2020-11-11
Homeownership Is a Key to Building Wealth
2020-11-10
4 Reasons Why the Election Won't Dampen the Housing Market
2020-11-09
Market Movement
2020-11-05
Keeping (Credit) Score: Don't Let a 3-Digit Number Define You
2020-11-02
Market Movement
2020-10-26
Market Movement
2020-10-22
Selling this year? Make these improvements
2020-10-15
Do You Need to Know More about Forbearance and Mortgage Relief Options?
2020-10-12
Market Movement October 2020
2020-10-08
Are CD's a good option when rates are low?
Click here to see ALL articles.